If Edge Gateway is not working correctly, when you change Edge Gateway or VDC Network settings, you see Networking Operation Failed: Configuration failed on NSX Edge VM vm-952625. Kindly refer Edge and NSX Manager logs for more details. Root Cause: File system in read only mode. Command execution failed: config, run Redeploy Edge Gateway: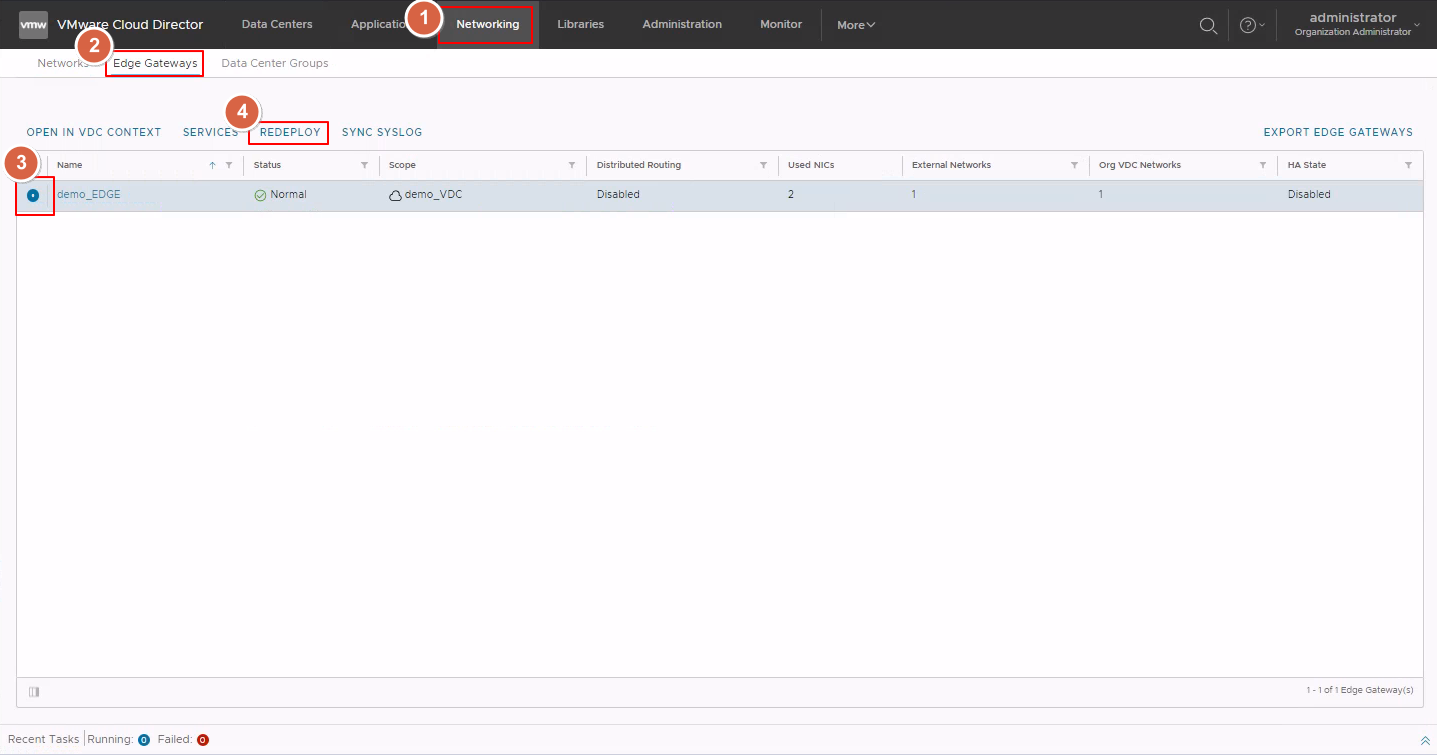 Go to Networking.
Select the Edge Gateway tab.
Select the Edge Gateway checkbox.
Click Redeploy
During Redeploy, the Edge Gateway will be unavailable for management, no traffic will pass through the Edge Gateway.
The estimated time of Redeploy is 5 minutes.
Have you tried Virtual cloud servers by Cloud4Y? Not yet? 
Leave a request and get a 10-day free trial.